Iykeman

Lv2: Member

Time Online :

17m 28s


My Club :


Posts

:

42

Posts Liked

:

15



The Igboist manager Maria Ude Nwachi aka Afikpo Chic wrote on her timeline :
OH MY GOD!!! This is incredible. Pure feet. It is not easy. The largest Igbo only gathering online has hit ONE MILLION PLUS members today! Yours truly started Igboism on Facebook Nigeria through Ndi Igbo page, created in 2009; the then home of all Igbos online; which was regularly the number 1 page in Nigeria then too. In order to be able to organize ourselves properly, I created Igboist group in 2012, this group was ahead of its time. This is a pioneer group, as many other groups came from the source, which is Igboist. And it still remains ahead ahead ahead.
Igboist closed group was born; with the sole aim of bringing Igbos together under one roof in an a fitting atmosphere where we can interacted freely and come up with workable solutions for our criminally neglected Igbo land. A place where we can listen to each other, help each other with jobs, kindness, ETC. A place we can share information, news, a home where we can discuss hot button issues, pertinent matters and other pressing issues. It is also a home where rules are implemented to the letter. Thanks to the strict law against writing in shortword in Igboist, many now write in full, their diction, spelling and writing prowess has greatly improved. Some that used to be chronic shortworders now write like professors. And of course, you dare not cough in peace if you do not have at least one valid Igbo name in your name. If you were admitted in error and we sight you in the group, GONER is your freaking name. AEN (All English Named) intruders not welcomed at all. And many other rules that has instilled discipline in us all on the group.
At first, it was easier to find a needle in a haystack than to be admitted in Igboist, and that was because I was not yet ready for the task ahead of me, ahead of us all. To embark on such, one has to put certain structures on ground. TODAY I am ready, we are ready, we are good to go, we ready to bring all Igbo under one roof. BRING IT ON. IGBO BU OFU. IGBO LOVES THEMSELVES MORE THAN ANY OTHER ETHNIC GROUP ON EARTH, YES! QUOTE ME. Igboist group has proven this maxim over and over again but now we are going to double our effort and extend it to our land, a land so neglected, a land whose 1st elevens have abandoned. DEAR SWEETLAND, this will change, cry no more. Your 1st elevens are coming back to you were they belong to take care of you, make you happy and bring more people to you to keep you beautiful healthy and strong.
THE STATE OF NIGERIA: We are living in perilous times. Igbo man is an engendered specie in this nation being that he is the only one that continued to foolishly invest and build in any place he he finds a land in Nigeria unlike the other ethnic group who stopped such after the civil war. WE HAVE AN ANSWER TO THIS SELF-INFLICTED INJURY. STAY TUNED.
IGWEBUIKE is our legal & official name and is also our slogan. It was not by mistake. That name is a purposeful name. It is a name that is coming to pass now. We are now 1,000,000+ Igbos under one roof. There is strength in number. It is a cliche but an unshakable truism. Its expedient we the Igbos tinker a long term strategy of full integration to the mainstream of governance in this Nigerian state while we are a part of it. We need strategic conscious effort geared towards general well being of our people and our pained land. A serious one, one that failure to do it will attract penance. Our land cannot be allowed to die. Those helping to kill it has to face us. We have to put embargo and those embargo must be adhered to or there will be consequences as will be stipulated by you, yes, YOU. Oh you do not know your strength, oh you don't? You will see what you will do, I WILL sit in the corner and be smiling when you start roaring like a lion, taking a selfless stand and meaning it. That is what is called CONVICTION. CONVICTION. You the Igbo man, is the sole custodian of our culture. I am just a woman, I will provide the means but it is your fight. It is wholly your fight. Igboist women will help in every way we can to help you restore your land, your pride, your respect. You can do it, nnam ochie. We are together. I will stand by you. I will do as I preach and more. You will make your generations proud, you will leave a lasting legacy. LEGACY is richer than all the riches in the world. Legacy brings peace of mind and steady milk and honey.
SORRY IS THE NAME of anyone or group that won't let Igbo be. That won't let Igboland drink water and put cup down in peace. That won't let Igboland enjoy what other lands are enjoying in the nation. SORRY SORRY SORRY. Igwe Bu Ike; obu okwu, buru action, buru ilu, ma bukwara aha.
It has always been the largest Igbo only group, but now MILLION don enter the matter and it calls for serious CELEBRATION and introspection; in regards to governance across Igboland.
DEAR IGBO POLITICIAN, DO NOT TREAD ON US. DO NOT TREAD ON US. DO NOT TREAD ON IGBOLAND. YOUR DAYS OF BUYING AND INVESTING OUTSIDE IGBOLAND IS COMING TO A GRINDING HALT. YOUR DAYS OF LOOTING ONLY FOR YOURSELF AND FAMILY IS GOING TO BE A PAST TENSE. You think I'm kidding? You dey think; wetin this Afikpo woman dey talk, right? We can handle her, If you can handle me, can you handle IGWE, OHA? Oha ona esiri ofu onye nri? You think you have money and power right? And you can be as selfish as you damn well wish right? WROOOOOOOOOOOOOOOOOOOONG. You will be humbled. Igwe bu ego, Igwe bu ike, mark it some where.
Am I communicating? Better get your act together. There is strength in number. There will be no hiding place for Igbo politicians looting, eating alone and impoverishing others soon. This is a message, use your tongue and count your teeth. AFIKPO has started a silent revolution in this nation by electing me, despite having zero structure. There will be more MARIAS soon. Just watch.
I want to thank the dedicated staff of Igboist group. They work so hard, and it's not like I am paying them so much. They work almost 24 hours a day in Igboist. To celebrate this day; Each Igboist worker will get an alert of
#40
,000 NAIRA from Mula Mama. Do with it whatever the heck you want. You deserve more and more I will keep doing.
To members of Igboist, who made this day possible, mulas, phones, wigs, airtime, and so much more will be shared to you in various forms starting this week. But we need to do an instant parry today to acknowledge that this historic moment took place today.
EVENT: FASTEST FINGERS AIRTIME MEGA PARRY.
DATE: TODAY, 11/9/2017. TIME 9 PM.
VENUE: Maria Ude Nwachi wall:
FOLLOW: Follow my Maria Ude Nwachi (
www.facebook.com/MariaUdeNwachi.BCEL)
wall to avoid missing any action. Click on add friend or follow and it's done.
I have wired 200,000 Naira to Igboist manager, Ifunanya Opara, to buy the cards that will be shared. Better make sure your fingers are fast maka n'anya chaga mens red.
Thank you all for being a part of this historic moment for Igbo.
IGWEBUIKE - - - ANYI NWE MMERI.
Yours truly, Maria Ude Nwachi. AFIKPO CHIC.
BEST CHIC EVER LIVETH!!!!!!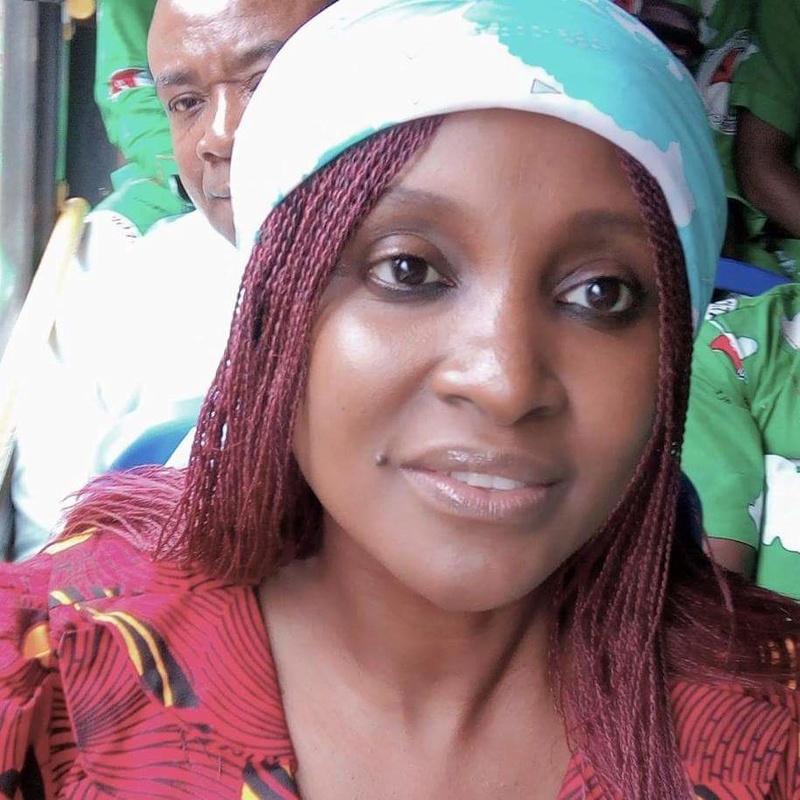 Create an account or log in to leave a reply
You need to be a member in order to leave a reply.
Log in
Already have an account? No problem, log in here.
Log in
---
Permissions in this forum:
You
can
reply to topics in this forum