Benson

Lv4: Born Poster

Gender :

Male




State

:

Akwa Ibom




Posts

:

105

Posts Liked

:

19



The Bank of Industry (BoI), disbursed N36.82 billion as loans in its Large Enterprise Directorate between January and September, an official has said.
Adetokunbo Akinsola, Head, SME Group of the bank, represented by Obaro Osa, gave the figure during the bank's SME Forum held at the ongoing Lagos International Trade Fair.
"BoI is positioned to deepen finance to small and large enterprises for the expansion of productivity and job creation in the industrial sector.
"Under the large enterprise directorate, Food Processing Group and Agro-Processing Group, (BOI) disbursed N13.5 billion and N3.099 billion loans respectively to food and agro-based businesses.
"N2.9 billion loan was disbursed by the Solid Mineral Group while Gas and Petrochemical Group disbursed N5.03 billion in the said period," he said.
Mr. Akinsola said that the Gender and Creative Industry Group through its segment based products namely; Fashion Fund and Nolly fund, disbursed N1.8 billion and N665 million.
"N10 billion was disbursed to businesses under the Engineering and Technology group while N497 billion was disbursed under CBN's Intervention funds, through commercial banks to 600 beneficiaries, " he said.
According to him, BoI's strategic focus is to drive the financial inclusion of the unbanked population of artisans and market women toward building an inclusive economy.
Earlier, Nike Akande, President, LCCI, advised SMEs to be innovative through introduction of new products and services, deployment of technology and participation at trade fairs.
She also proposed exploring new market trends and investigating new sources of raw materials that do not require foreign exchange.
http://www.akelicious.com/2016/11/bank-of-industry-disburses-n3682bn-in-9.html?m=1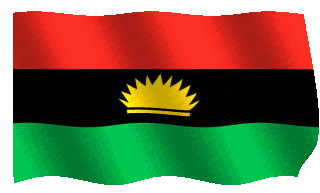 If there is no struggle, there is no progress. Those who profess to favour freedom and yet deprecate agitation, are men who want crops without ploughing up the ground, they want rain without thunder and lightning. They want the ocen without the awful roar of its many waters. This struggle may be a moral one, or it may be a physical one, and it may be both moral and physical, but it must be a struggle. - Frederick Douglass
Godfather

Lv3: Senior Member

State

:

Enugu




Posts

:

86

Posts Liked

:

45



hmmmmmm. I dont know what to say here. But SMEs, they shud utilize their money well.

You are like a flower, the stem resembles your strength, and the petals resemble how delicate you are. You are beautiful no matter what they say, words cant bring you down... And I know that I'm prettier in a broken mirror
supplyservice

Lv1: New Member

Gender :

Male




State

:

kerala




Posts

:

1

Posts Liked

:

0



This is the first time i visit in this site.the site include all are very useful article.in this article include about the bank based information is very useful for me.i really like to read this article.thanks a lot for sharing such an important informations.
Painting Services Dubai
Create an account or log in to leave a reply
You need to be a member in order to leave a reply.
Log in
Already have an account? No problem, log in here.
Log in
---
Permissions in this forum:
You
can
reply to topics in this forum