Benson

Lv4: Born Poster

Gender :

Male




State

:

Akwa Ibom




Posts

:

105

Posts Liked

:

19



Some people has this bad breath, that before they think of what to tell you, you have already start perceiving the odor 
Let me start with the causes then the cure. 
The origins of bad breath are not mysterious: dental cavities, gum disease, poor oral hygiene, coated tongue (a white or yellow coating on the tongue, usually due to inflammation) are among the most common. 
    Hundreds of bacteria live in our mouths and some of them—on the tongue or below the gumline or in pockets created by gum disease between gums and teeth, for example—create sulfurous smells.  
    Other causes may include malnutrition (fat breakdown gives your breath a fruity odor), uncontrolled diabetes, and dry mouth (saliva has an antimicrobial effect). Infections such as sore throat or sinusitis, or intestinal disorders, such as heartburn, ulcers, and lactose intolerance, also result in bad breath.
     Bad breath can be intermittent as well. Food and drink, such as garlic, onions, coffee, and alcohol, can temporarily cause bad breath. Smokers also suffer from it. Whatever the cause, treatment involves correcting the underlying disorder—and/or perhaps trying a few easy solutions
Here are 10 ways to fight bad breath: 
  1 .  Drink plenty of water and swish cool water around in your mouth. This is especially helpful to freshen "morning breath."
 2. Brush after every meal and floss, preferably twice a day.
 3 . Replace your toothbrush every two to three months.
4. Arrange regular dental checkups and cleanings.
 5.Scrape your tongue each morning with a tongue scraper or spoon to decrease the bacteria, fungi, and dead cells that can cause odor. Hold the tip of the tongue with gauze to pull it forward in order to clean the back of the tongue.
6. Chew a handful of cloves, fennel seeds, or aniseeds. Their antiseptic qualities help fight halitosis-causing bacteria.
7. Chew a piece of lemon or orange rind for a mouth- freshening burst of flavor. (Wash the rind thoroughly first.) The citric acid will stimulate the salivary glands—and fight bad breath.
8. Chew a fresh sprig of parsley, basil, mint, or cilantro. The chlorophyll in these green plants neutralizes odors.
9. Try a 30-second mouthwash rinse that is alcohol-free (unike many off-the-shelf products). Mix a cup of water with a teaspoon of baking soda (which changes the pH level and fights odor in the mouth) and a few drops of antimicrobial peppermint essential oil. Don't swallow it! (Yields several rinses.)
10. One cannot know everything, please add yours in case you have any.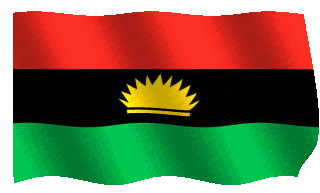 If there is no struggle, there is no progress. Those who profess to favour freedom and yet deprecate agitation, are men who want crops without ploughing up the ground, they want rain without thunder and lightning. They want the ocen without the awful roar of its many waters. This struggle may be a moral one, or it may be a physical one, and it may be both moral and physical, but it must be a struggle. - Frederick Douglass
Xflint

Lv4: Born Poster

Time Online :

6m 6s




State

:

nil




Posts

:

181

Posts Liked

:

62



Bicher_35

Lv1: New Member

Gender :

Male




State

:

new york cit




Posts

:

1

Posts Liked

:

0



Informative post!! Thanks for sharing these 10 ways to fight bad breath. Would love to use them for myself. Have recently been to dentist Hermosa Beach for my teeth whitening and got a whitening kit from there. Very happy to use this and finding good results too.
Create an account or log in to leave a reply
You need to be a member in order to leave a reply.
Log in
Already have an account? No problem, log in here.
Log in
---
Permissions in this forum:
You
cannot
reply to topics in this forum